Posted on: May 13, 2019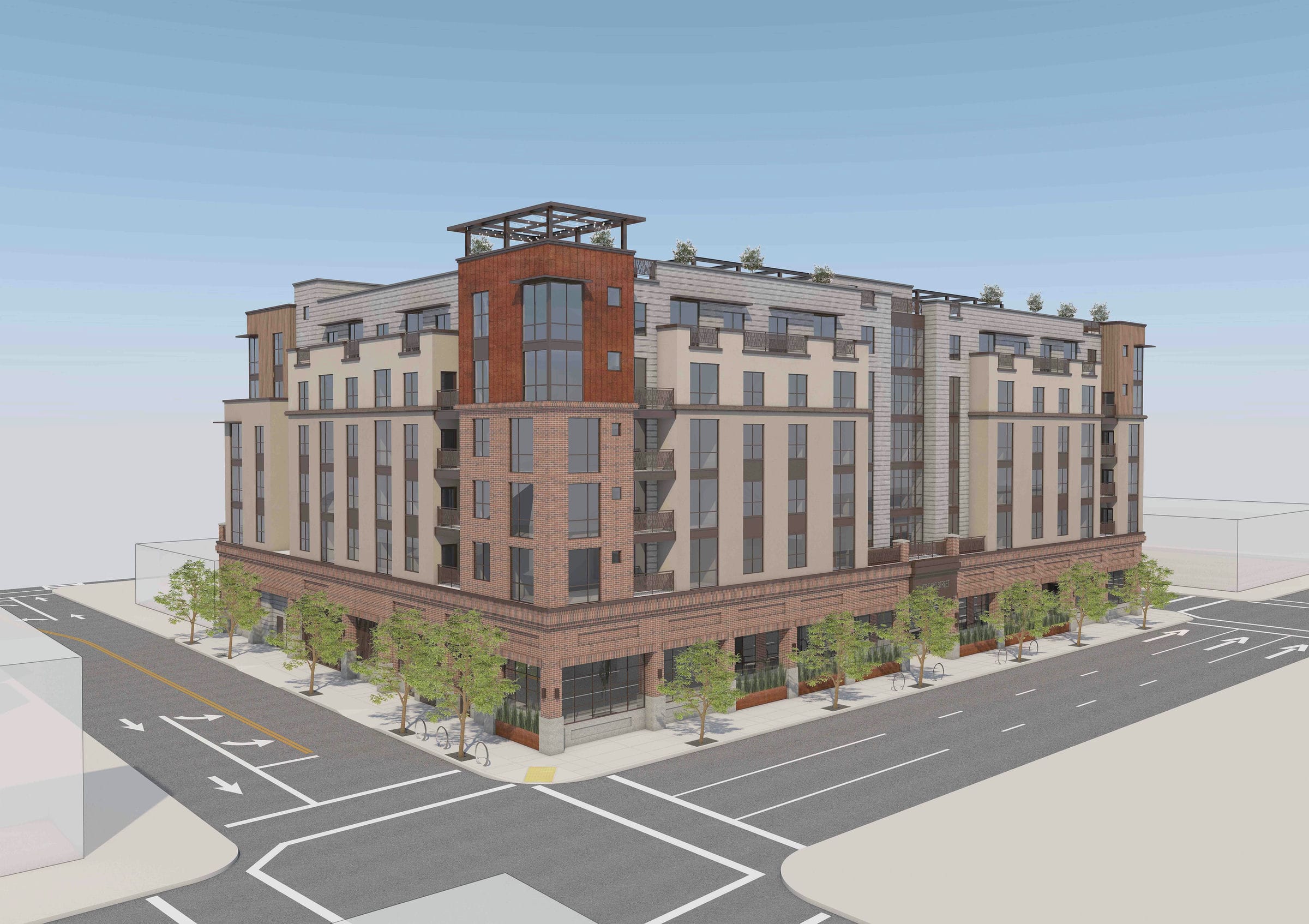 In a 4-0-2 vote Tuesday, the San Rafael Design Review Board gave a thumbs-up to the project at 703 Third St. and 898 Lincoln Ave., two contiguous lots bounded by Tamalpais Avenue and next to the San Rafael Transit Center. Board members Larry Paul and Jeff Kent were absent.
"There's no sense in picking (the proposal) apart because there is so much good stuff here," said Stewart Summers, board chairman, throwing his support behind the project. He said the new "gateway corner" at Tamalpais Avenue and Third Street is a change that "needs to happen."
Summers said that when the project first came to the board, the height gave him "a bit of heartburn," but he said he has come to realize that change is coming to San Rafael and the only way to build housing is to build up.
"I think it's a really well-designed building," he said. "If we're going to have tall buildings, this is really where they do need to go."
The project proposed by San Rafael-based Seagate Properties Inc. calls for a 73-foot-tall mixed-use building with studio, one- and two-bedroom apartments ranging from 342 square feet to 1,068 square feet on a 0.6-acre site.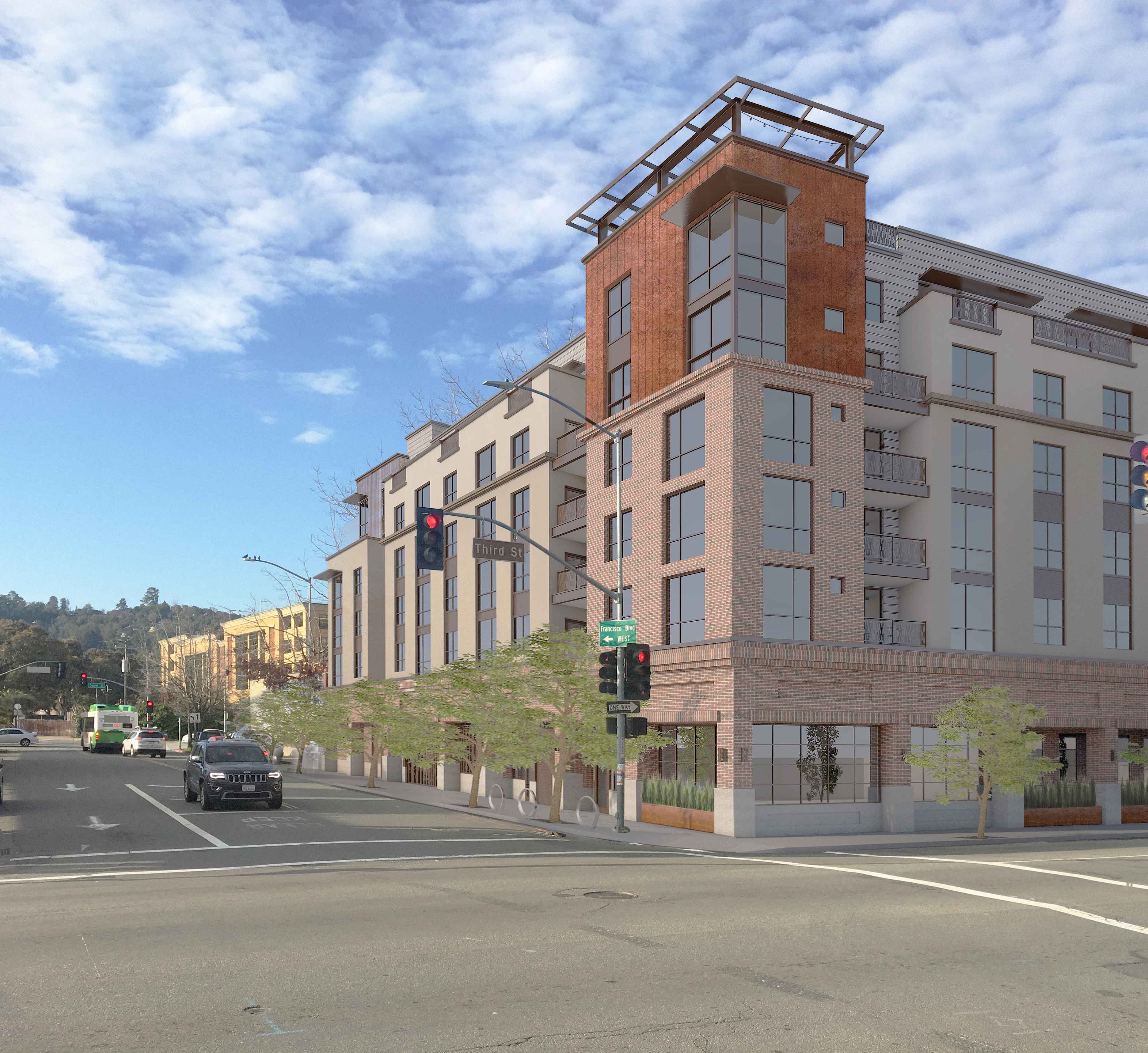 City zoning allows for 45 units to be built on this site and up to 61 units with the state's mandated 35% affordable housing density bonus. The applicant is requesting a 59-unit bonus on top of that to equal 120 units. Nine of those units would be offered at "affordable rates," including five units available at very-low income rates and four at low-income rates.
Additionally, the site is zoned for a 54-foot height limit. The state density bonus allows for up to 66 feet. The applicant is requesting a 7-foot bonus on top of that for a total 19-foot bonus to equal the 73-foot mark.
…
On the ground floor, the applicant is proposing a lobby, 969 square feet of retail space at the corner of Tamalpais Avenue and Third Street and a garage with 121 parking spaces, including 109 mechanical parking lifts and four electric vehicle charging spaces. Because the project site is within a Federal Emergency Management Agency 100-year flood zone, the ground floor is raised about 30 inches from the sidewalk.
A gym is proposed on the second floor. There would also be a rooftop deck for residents.
The project requires the approval of environmental and design review permits for a new mixed-use building, a use permit to allow residential use of the site and to add the mechanical parking structure and a lot line adjustment to consolidate the two lots.
source: Marin IJ
Posted in: News