Posted on: October 4, 2023
Andrew Faulkner, Associate Architect | Urban Designer, will be presenting at American Planning Association Minnesota:
Urban Design Standards: Theory vs. Practice in the City of Wayzata (1 CM)
2:45 PM – 3:45 PM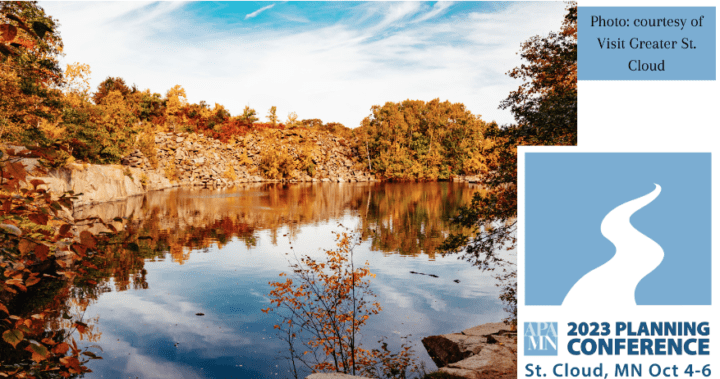 Description
The City of Wayzata implemented a set of design standards in 2021 that affect nearly every major new development in town, from site layout and building architecture all the way down to landscaping. Architect Andrew Faulkner will outline the process of creating these sweeping standards through a partnership with the community, City staff, and design consultant Van Meter Williams Pollack, driven by the community's desire for aesthetic control. Assistant Planner Val Quarles will discuss the challenges and opportunities brought by the implementation and practice of these standards over the past two years and how they have shaped significant projects. Attendees will get an inside view of what it takes to get design standards passed by a City Council, as well as what it means to champion them for the long term.
Speakers
About Wayzata Urban Design Standards, click here.
Posted in: News