Posted on: April 27, 2022
Balboa Reservoir Master Plan ASLA Northern California Honor Award – GLS Landscape | Architecture, Van Meter Williams Pollack, and Pyatok
ANALYSIS & PLANNING CATEGORY
Project Statement: This project creates an urban, landscape-driven master plan at the 17-acre Balboa Reservoir site. Located adjacent to the San Francisco City College Ocean Avenue campus and half a mile from the Balboa Park BART Station, the adopted master plan will transform an abandoned PUC reservoir (currently used as a parking lot) into an inclusive, mixed income neighborhood with 1,100 units of housing and a four acre open space network that includes a two acre park. The main open space is oriented on axis with Mt. Davidson, and creates a sheltered sunny area in an otherwise windy and foggy coastal setting. The somewhat landlocked and transit-rich site provides a unique opportunity within San Francisco to create a pedestrian and slow bicycle priority zone where residents can easily adopt a car-free lifestyle if desired. The neighborhood guidelines envision that landscape and architecture will work together to connect residents to the natural setting and link the surrounding commercial, residential and institutional uses into a cohesive community.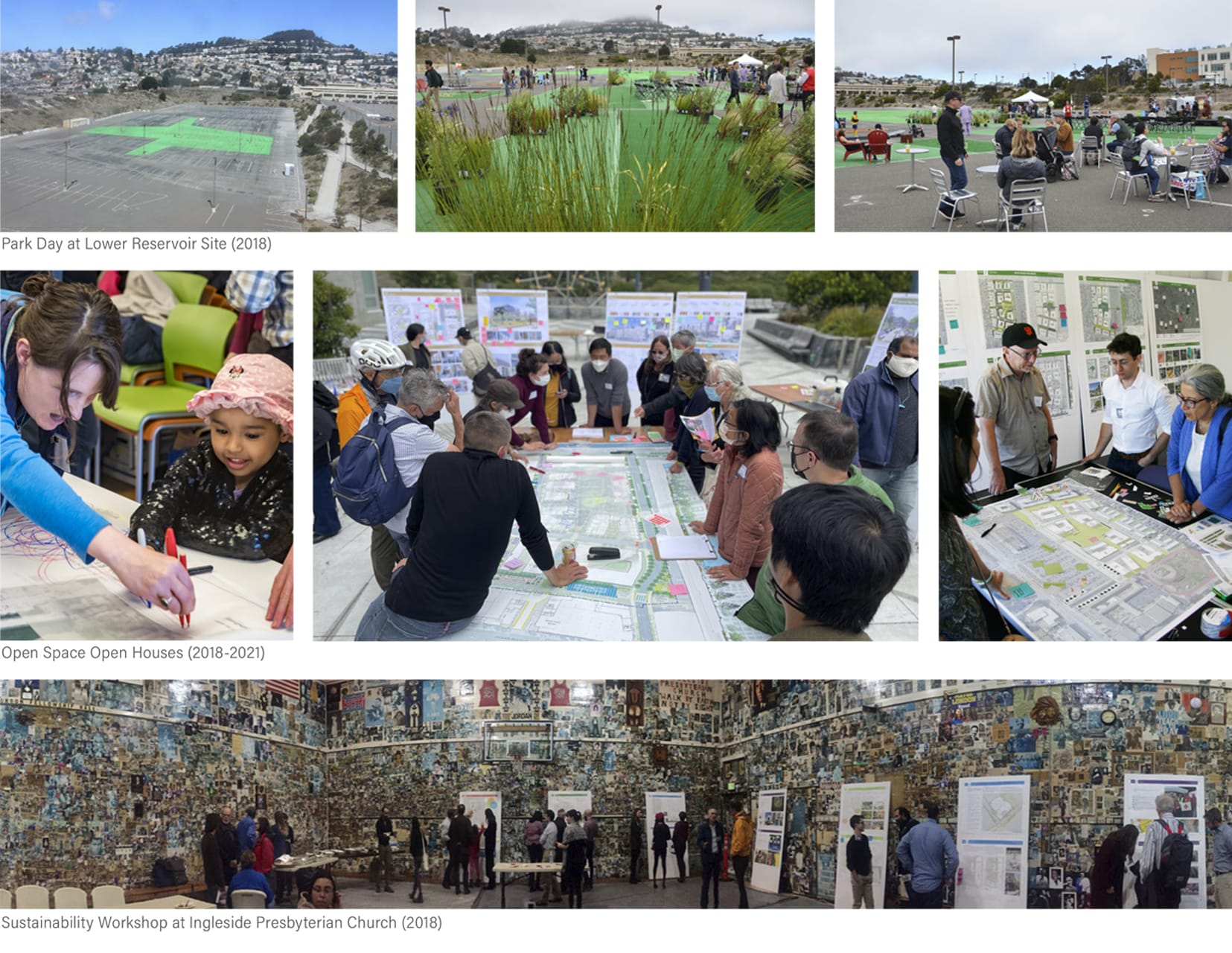 About ASLA:
The American Society of Landscape Architects (ASLA) is a national professional organization representing 17,000 landscape architects. ASLA has 48 state and regional chapters; the Northern California Chapter (NCC) is one of four chapters that represent California. The Northern California Chapter represents more than 650 landscape architects at the local level. The purpose of ASLA is to advance the profession of Landscape Architecture in the eyes of the general public. The Chapter is the main advocacy body to advances the profession on the local level by holding events, meetings, outings and providing information regarding the profession to the local media and schools. The Chapter may also interface with municipal governments regarding local issues that could impact the profession, or the public realm.
ASLA's Mission: To advocate, to lead, to educate, and to participate in the careful stewardship, wise planning, and artful design of cultural, natural and/or the built environments for human enjoyment.