Posted on: August 20, 2020
VMWP's Ben Chuaqui, has been serving the City of El Cerrito Parks Board for six years and the Design Review Board for three years. 
When asked why he serves his community, he said "I hope to promote good design within El Cerrito. On the parks side, believe that the City can be well maintained, engineered, and still have good design; on the Design Review side, the San Pablo Specific Plan has created a lot of interest from developers in El Cerrito, and its important that these developments are done right."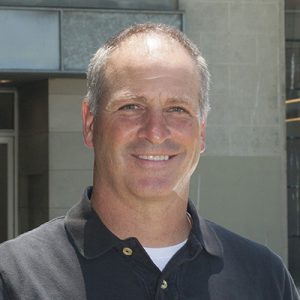 The Park and Recreation Commission acts in an advisory capacity to the City Council on all matters pertaining to public recreation, including parks, playgrounds, landscaping, childcare, the arts, educational courses and entertainment. Current work has focused on the creation and implementation of El Cerrito Parks & Recreation Facilities Master Plan and monitoring the design and implementation of Park & Recreation projects in the City's Capital Improvement Plan (CIP). The Commission considers the annual budget of the Recreation Department during its preparation and makes recommendations with respect thereto. Additionally, the Parks Commission assists in the planning of a recreation program for the City-promoting and stimulating public interest; and to that end, solicits to the fullest possible extent the cooperation of special authorities and other interested public and private agencies. The Commission studies present and future needs of the City with regard to park and recreation facilities.
The Design Review Board reviews new Tier II developments and major Tier III renovations of existing properties in the San Pablo Specific Plan area. They serve as the appeal hearing body for administrative Tier I design review actions and make recommendations to the Planning Commission regarding Tier IV projects located in the Plan area. They also have final design authority for new residential developments, from duplexes to multi-family units outside of the Plan area. Their purview includes the consideration of the proposed architecture, site layout, landscaping as well as master sign programs for the purpose of encouraging quality design. In this role, they work collaboratively with applicants to refine their projects in terms of materials, finishes and landscaping. Finally, they are the approving authority for necessary environmental documentation required by the California Environmental Review Act (CEQA) related to projects under their review.
Ben's senior affordable housing project Hana Gardens, at 10860 San Pablo Avenue, won the prestigious Governor's Historic Preservation Award for the Contra Costa Florist Building Preservation.
Thank you for your service to the City of El Cerrito, Ben.