Posted on: June 19, 2019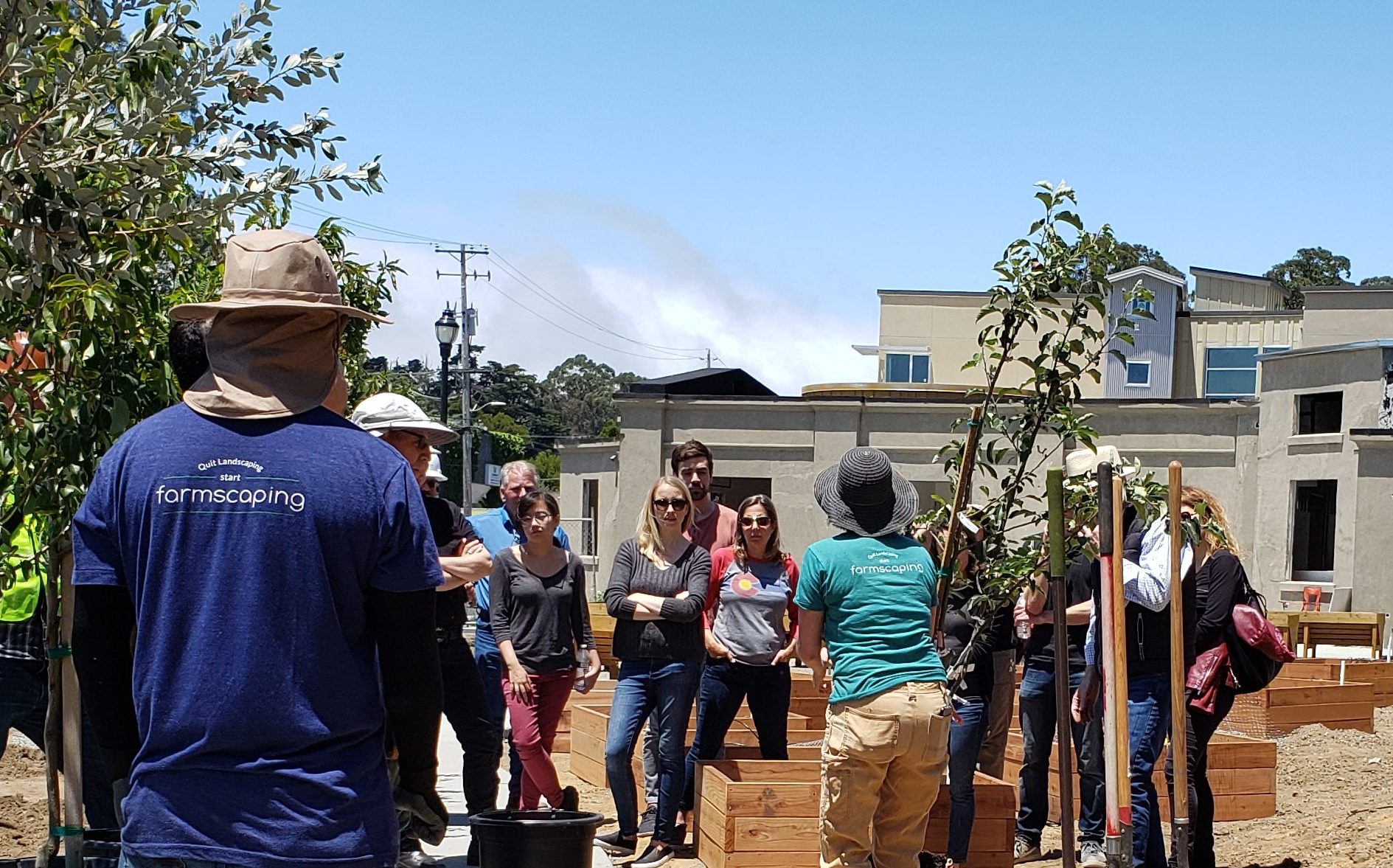 Since 2008, Farmscape, the largest urban farming company in the country, has designed and installed over 700 projects with a talented team of landscape architects, contractors and urban farmers. Today the Veteran's Village team alongside Colma students and residents, helped to plant the trees in the orchard designed in partnership with Jett Landscape, to provide residents with large outdoor space for activities that promote a healthy and sustainable lifestyle.
To learn more about the program, go to farmscapegardens.com.