Posted on: November 8, 2017
Source: The Denver Channel
Wednesday, November 8, 2017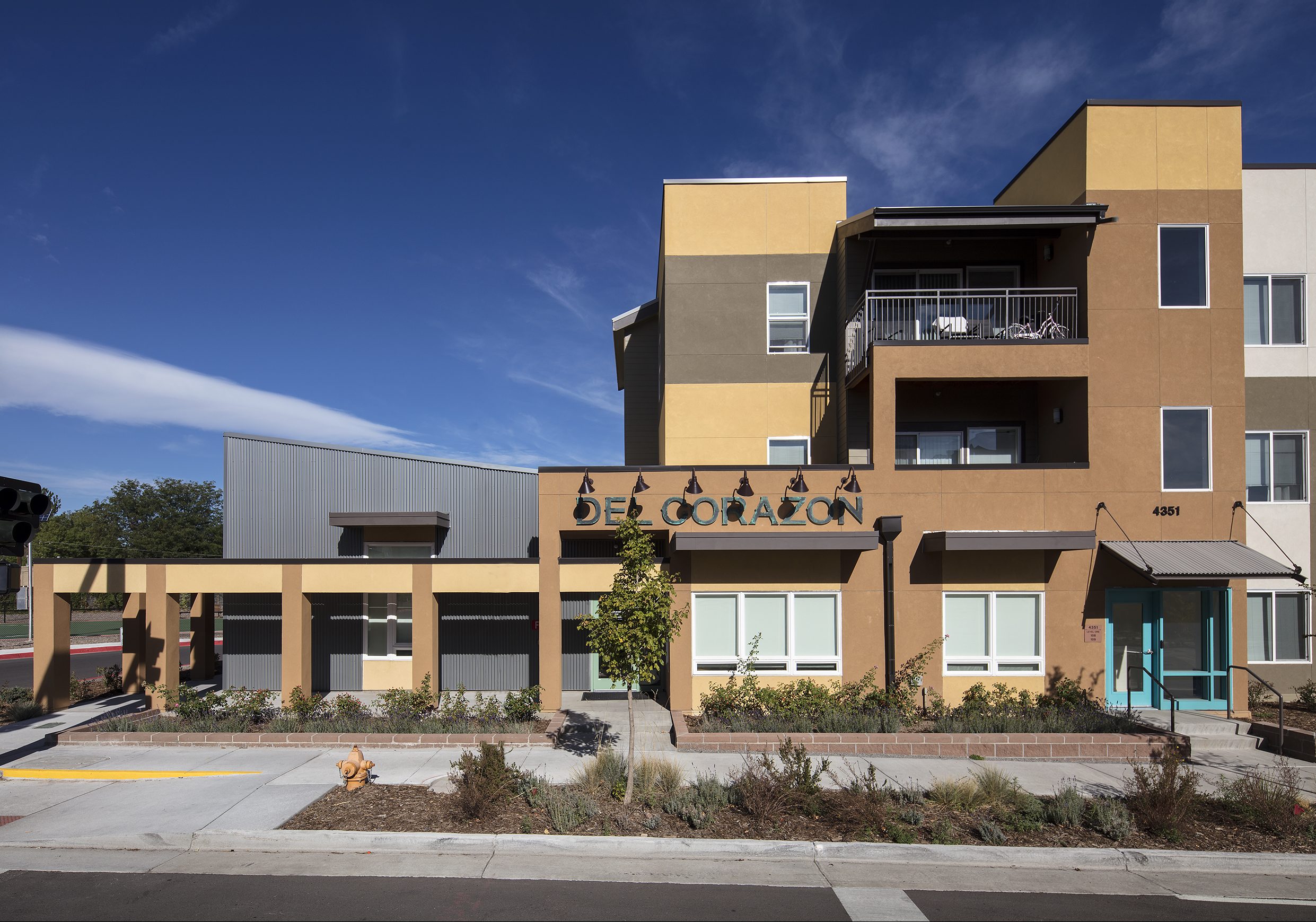 DENVER – City officials are celebrating the opening of Denver's newest affordable housing complex.
Del Corazon is a $40 million, 4.5-acre development at 4400 Morrison Rd. in the Westwood neighborhood that replaces two mobile home parks the city said were "highly distressed."
Del Corazon is expected to be completed next year but the first of seven buildings opened Wednesday.
Each of Del Corazon's 197 apartments will be rented out to people who make up to 60 percent of the area's median income – that's $35,280 or less for a single person or up to $45,360 for a family of three.
Amenities at the apartment complex include a clubhouse and fitness center, a playground and futsal court and car share service from Enterprise.
Since Del Corazon is located on both sides of Morrison Road, the development also includes a new median that's meant to improve pedestrian safety while crossing the road.
Public agencies that helped finance the development include the Denver Office of Economic Development, the Colorado Department of Local Affairs and the Colorado Housing and Finance Authority.
Learn more about Del Corazon at liveatdelcorazon.com.
Posted in: News