Posted on: February 25, 2019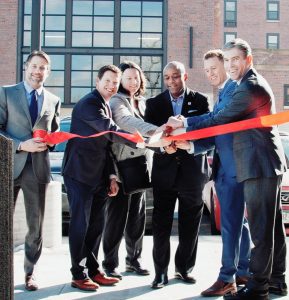 City leaders joined Denver Mayor Michael Hancock to celebrate the grand opening of the new affordable housing community, Sienna on Sloans Lake. The adaptive reuse of the 1941 Kuhlman Building brings 49 affordable units to the former St. Anthony's Hospital Campus. VMWP is proud to team with Koelbel Urban Homes , Trailbreak Partners, and Pinkard Construction to bring this transformative project to life.
CBS covered the event here.
Posted in: News