Posted on: September 5, 2023
AIA California has announced that eight designers pursuing licensure are Paul W. Welch, Jr. 2023 ARE scholarship recipients
(Sacramento, California)—The California Architectural Foundation is delighted to announce the eight recipients of this year's Paul W. Welch, Jr. ARE Scholarship awards.
Awarded to designers in pursuit of licensure as architects, who have already demonstrated achievement at this early-career stage, the fund reimburses recipients for fees expended for the Architect Registration Examination and related expenses.
"Licensure, a fundamental commitment to achieving excellence in the field, is incredibly important for both individual practitioners themselves and the profession at large," said Paul W. Welch., Jr. who established the fund and led the American Institute of Architects California as its Executive Vice President for 37 years. "I am proud to support this group of talented and determined scholarship recipients who are driven to further their expertise in the bedrock of the practicing architect. Each demonstrates strong capabilities."
This year's scholarship recipients included,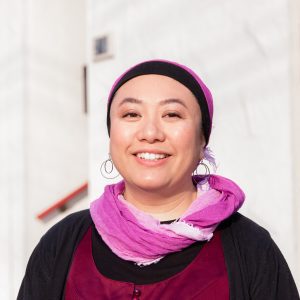 Jamilla Afandi, Assoc. AIA
The jury noted that "Jamilla is exactly the type of involved, committed professional that should be licensed as an architect.  Her work, volunteerism, and passion for architecture is what sets her apart from others.  Even with all of her extra-curricular activities, her teamwork in community-focused projects at her firm is exemplary."
Congratulations to Jamilla and the seven other recipients of the Paul W. Welch, Jr. 2023 ARE Scholarship.
Full recipient list can be found at AIA California.
Congratulations to all!
Author: Tibby Rothman, Hon. AIA|LA
Full Article: AIA California
Posted in: News