Posted on: March 22, 2019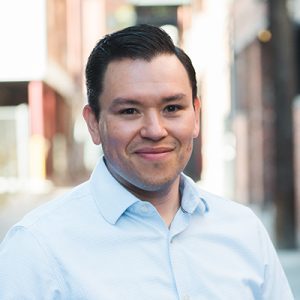 Jeos' new credential recognizes him as a leader in the movement to create neighborhoods for all.
EcoDistricts aims to mobilize, empower and accelerate sustainable and equitable urban development leadership throughout North America and beyond. [EcoDistricts] believe[s] that when we prioritize positive outcomes in equity, resilience and climate protection, we build vibrant, thriving places where all can work and live.
Within every neighborhood lies the opportunity to design truly innovative, scalable solutions to some of the biggest challenges facing city makers today: income, education and health disparities; blight and ecological degradation; the growing threat of climate change; and rapid urban growth.
Read more about EcoDistricts here.
Congratulations, Jeos!
Posted in: News