Posted on: October 12, 2022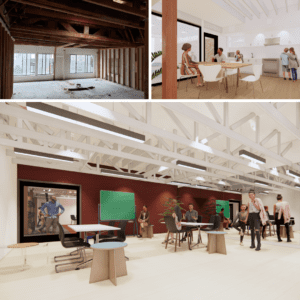 Providing high-quality design services to community organizations in need is an important contribution that we can make as mission-oriented architects in San Francisco. However, design of even the smallest of spaces can have their challenges because of how impactful these places will be for those they serve. Stephen Ellis spoke to us about  what he learned from working on the West Bay Pilipino Center renovation in SoMa. Here are some of his observations for anyone who considers working pro bono.
Lessons Learned:
Talk about the project budget upfront and clarify it in writing so that you know what you're designing.
If you are renovating old buildings, because they can be unexpectedly tricky, advanced due diligence will help make better choices.
If you are working with charitable organizations that rely on public funds, know what those funds are and be aware of how volatile they can be.
Assess the scope of work, as you would on any of your other conventional projects.
Protect your pace of work since you're gifting your time and balancing it with other obligations.
Work with people you trust (trust is key to these kinds of projects).
To learn more about the West Bay Pilipino Center project contact Stephen Ellis at stephen@vmwp.com.