Posted on: December 2, 2022
VMWP worked with the City of San José to combine three separate documents for residential, commercial, and industrial design standards and guidelines into one user-friendly interactive resource. The document will shape San José's development for the next 30 years, including commercial, industrial, and residential building form.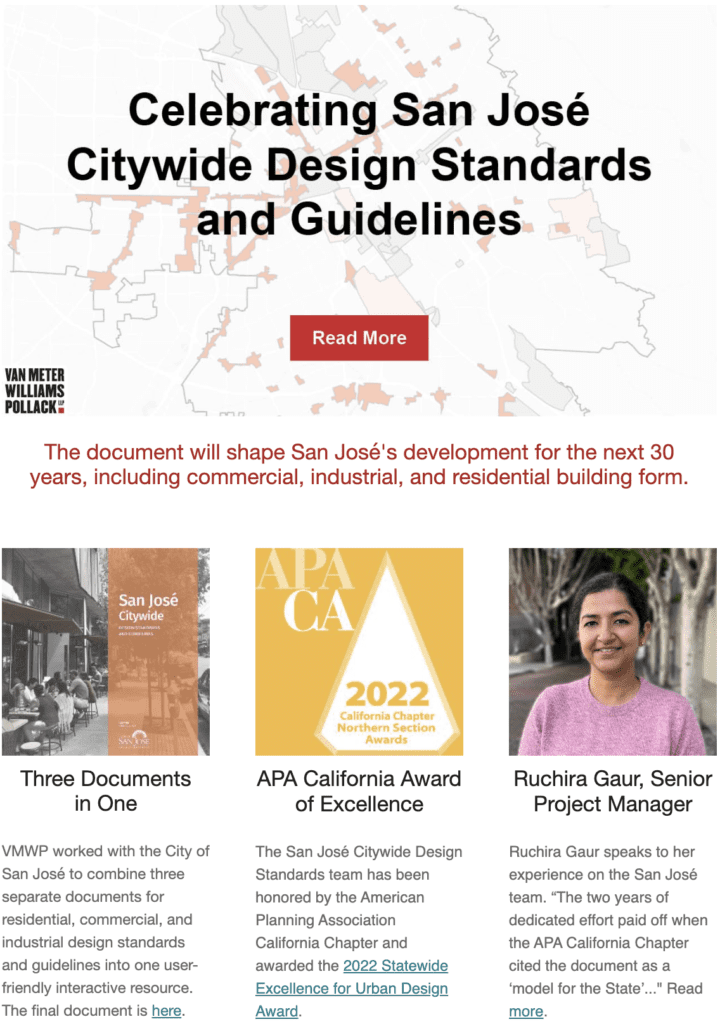 View email in your browser.