Posted on: November 21, 2022
Creating Citywide Development Standards
Because the San José Citywide Standards and Guidelines creates standards for residential, commercial, and industrial uses for the entire city, Van Meter Williams Pollack had to test all proposed standards for each of use using building prototypes.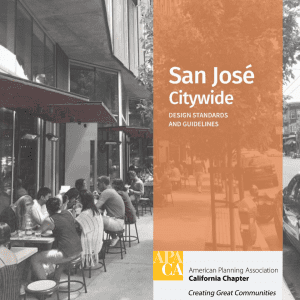 With the help of the team, Rick Williams, Ruchira Gaur, Preeti Srinivasan, Linda Li (Shiyao Li), Mariana Torres Salomao, and Urban Planning Partners, VMWP was able to meet the City's expectations and requirements. These requirements included: guidance on topics ranging from bike, pedestrian, and transit access, to site and building façade design, to sustainability, resilience towards climate change, and affordable housing. To tackle these topics, the team outreach included feedback from the community, stakeholders, planners, and other designers. The team published drafts for public review at every stage of the project which helped refine the document into a set of Design Standards and Guidelines that work in conjunction with other City documents and regulations to ensure that buildings throughout San José have high-quality design and are appropriate for their site, function, and neighborhood.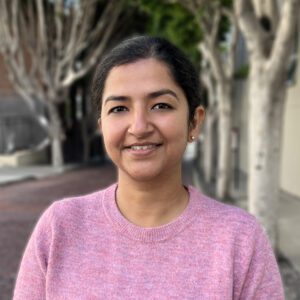 Ruchira Gaur, Senior Project Manager, speaks to her experience on the San José Citywide Design Standards team. "The two years of dedicated effort paid off when the APA California Chapter cited the document as a 'model for the State'. That was incredibly validating for us. I truly hope that the document helps the design community plan and build sustainable and equitable places for San José."  In particular, Gaur notes that while the Standards are necessarily complex as it combines three separate documents for residential, commercial and industrial design guidelines into one, "the functionality of the document is highly user-friendly and can be used as a one-stop reference to all designers and developers wanting to design a project in San José." We look forward to seeing the standards promote future development in San José.
Lessons Learned:
Even though VMWP has been specializing in Urban Design for 33 years, we can always learn more from our colleagues, community, and neighbors to find better ways to design places for everyone! We are better urban designers because of our involvement in this project.
To learn more about the San José Citywide Design Standards and Guidelines click here.
To learn more about VMWP's recent Urban Design projects click here.