Posted on: April 30, 2023
Forget New York. This map shows San Francisco's striking collection of flatiron buildings
Let's start with the obvious: America's most famous flatiron building is the Flatiron Building in New York — the wafer-thin, 22-story triangle by Daniel Burnham at Fifth Avenue and Broadway that opened in 1902 and has been an icon of Gotham ever since.
But the city where such structures have their most defining impact, I would argue, is our very own San Francisco. Flatirons — a nickname dating to the supposed resemblance of Burnham's shaft to the era's hand-held irons — line Market Street and Columbus Avenue with processions of three-sided structures. They range in date from 1904 to just last year, and in height from one to 24 stories tall.
Nobody's keeping count but there are at least three dozen throughout the city, in all degrees of upkeep and angular ambition. Many lurk in the background until you realize their cumulative force and then — pow! To give a sense of this structural richness here are 12, from the stars to the easily missed; they offer a taste of the surprises waiting to be discovered on foot.
Explore the buildings by neighborhood by selecting one filter at a time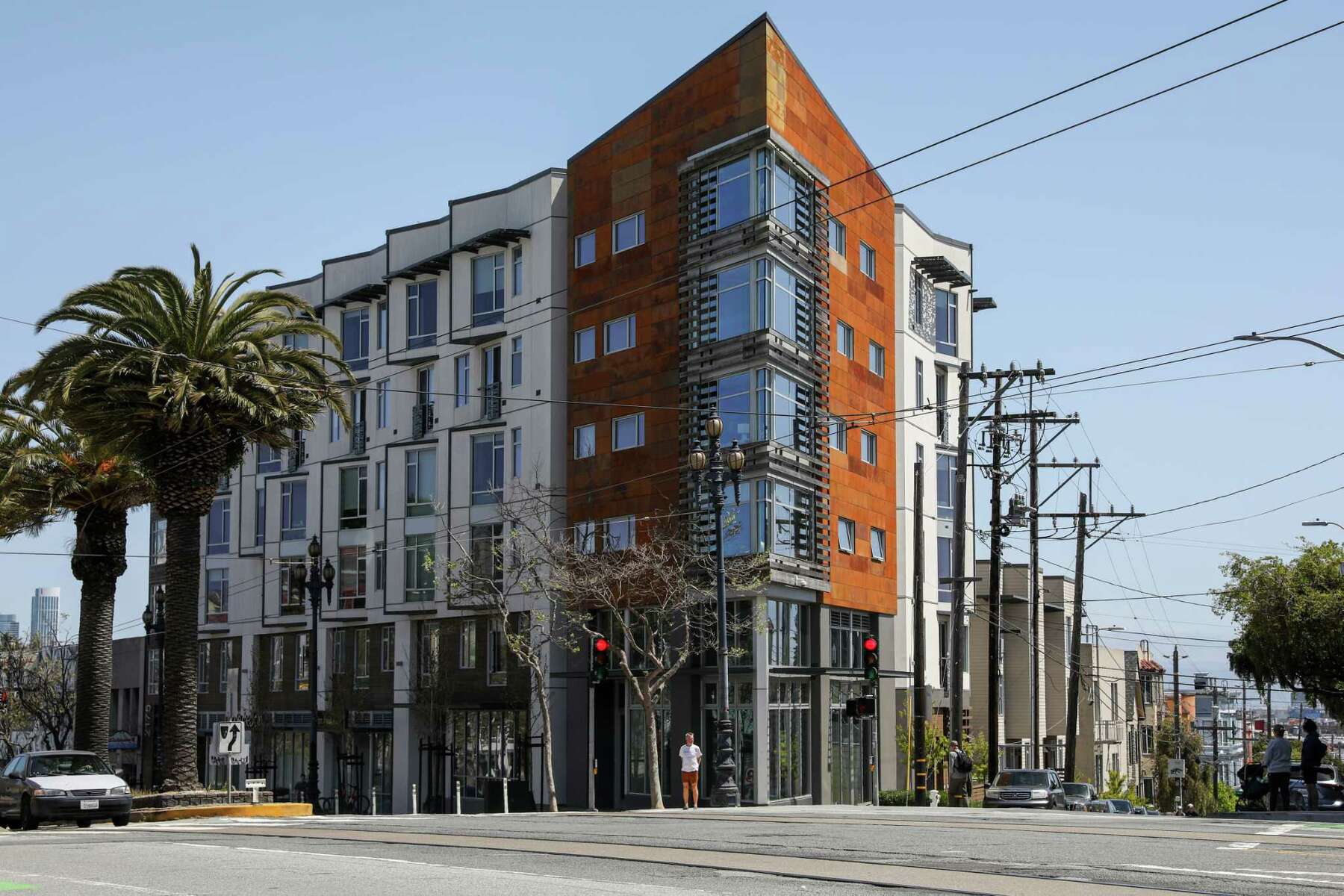 Making a point
There's been a housing boom along Upper Market in the past decade, turning the stretch toward Castro Street into a case study for how flatirons can be adapted to the 21st century. Some work better than others, no surprise, and this 88-unit wedge may be the best.
The reason? It emphasizes the end of the block at 15th and Market streets with a knife-sharp prow clad in rust-colored aluminum, while horizontal scrims between each level's windows accent the corner all the more. All that's missing is ground-floor tenants in what was intended to be a corner food hall. Let's hope that as the city revives, magic will strike.
To see full article/source: San Francisco Chronicle
Posted in: News