Posted on: July 14, 2020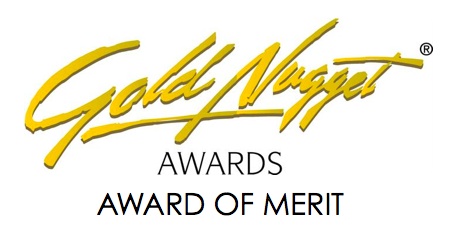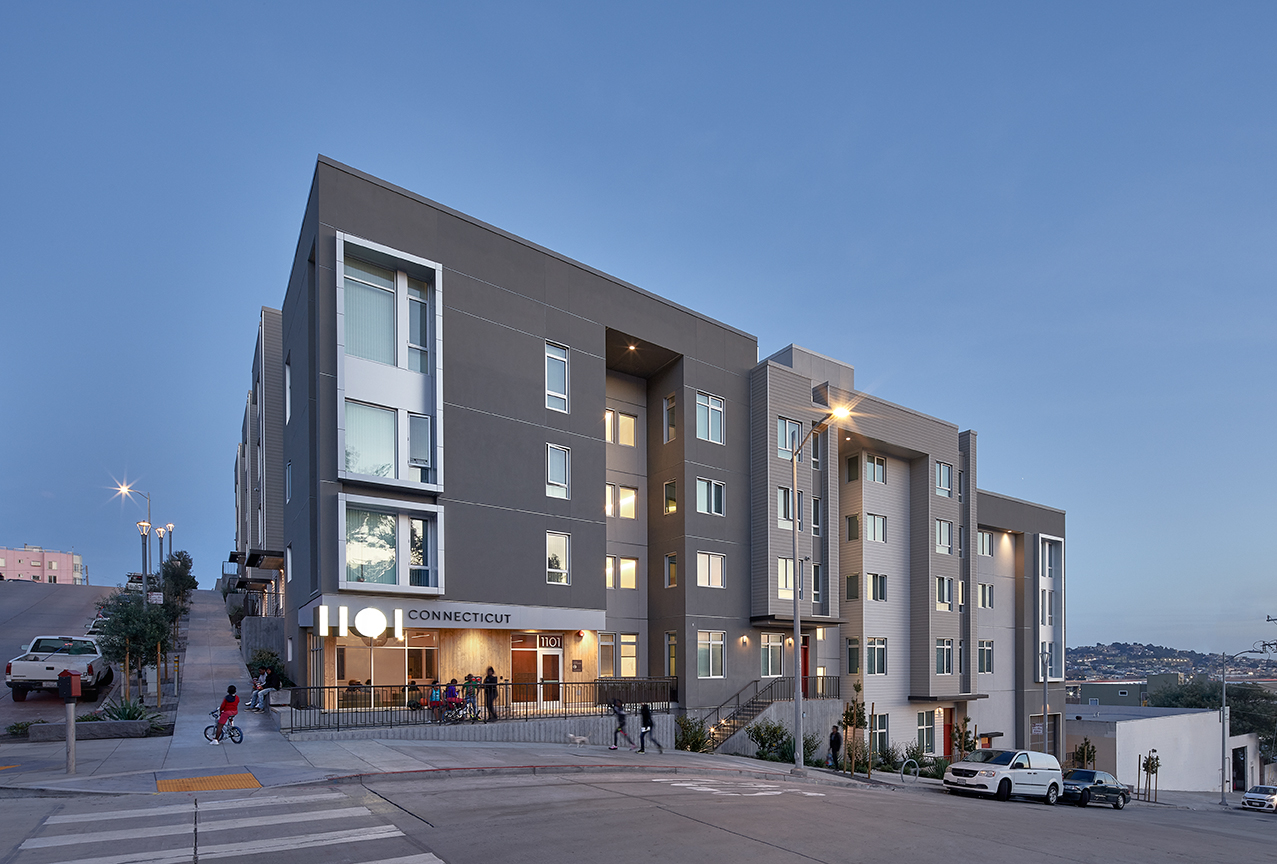 Judges for the 2020 Gold Nugget Awards have named Van Meter Williams Pollack as an Award of Merit winner in its annual competition, which honors architectural design and planning excellence and draws entries from throughout the United States and internationally. VMWP earned its Merit honors for 1101 Connecticut, which was honored for Best Affordable Housing Community – 60 DU/Acre or more.
Chosen from the elite pool of Merit Award winners, Grand Awards will be announced on July 24th – The 2020 Gold Nugget Awards will be presented in a Virtual event.
Located in San Francisco, 1101 Connecticut, as part of the significant revitalization effort, the development offers a model of high-density affordable housing and symbolizes the rejuvenation of the neighborhood. Holistically designed to serve, empower, respect, and better the lives of its residents, the project hopes to change the face of public housing.
"Gold Nugget Award winners reflect our industry's best, brightest and most innovative architects, planners and builder/developers," said Judging Chairman and Gold Nugget ceremonies administrator Lisa Parrish. "We applaud them all, and we forward to our May 31 celebration of Merit and Grand Award winners."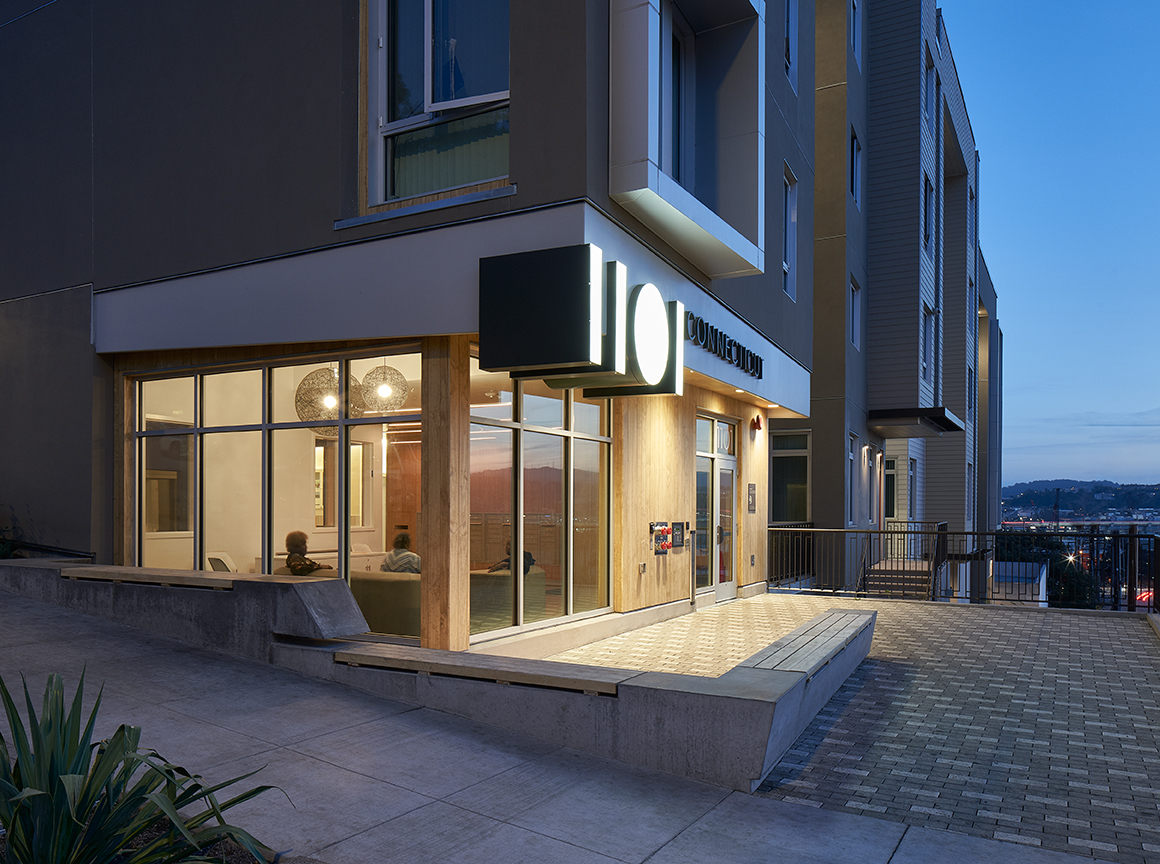 Now in its 57th year, GNA is the largest and most prestigious competition of its kind in the nation. It honors design and planning achievements in community and home design, green-built housing, site planning, commercial, retail, mixed-use development and specialty housing categories. Winners this year were chosen from  575 entries from around the world.
Gold Nugget Awards — Recognizing those who improve our communities through exceptional concepts in design, planning and development.
Builder: Cahill Contractors
Developer: BRIDGE Housing Corp.
Architect/Designer: Van Meter Williams Pollack, LLP (Exec. Architect), Y.A. studio (Assoc. Architect)
Landscape Architect: GLS
Land Planner: Carlile Macy
Interior Designer: Van Meter Williams Pollack, LLP, Y.A. studio, Falorena Nemteanu
Photographer: Keith Baker