Posted on: October 27, 2023
We celebrate Bell Street Gardens groundbreaking with Resources for Community Development and our partners.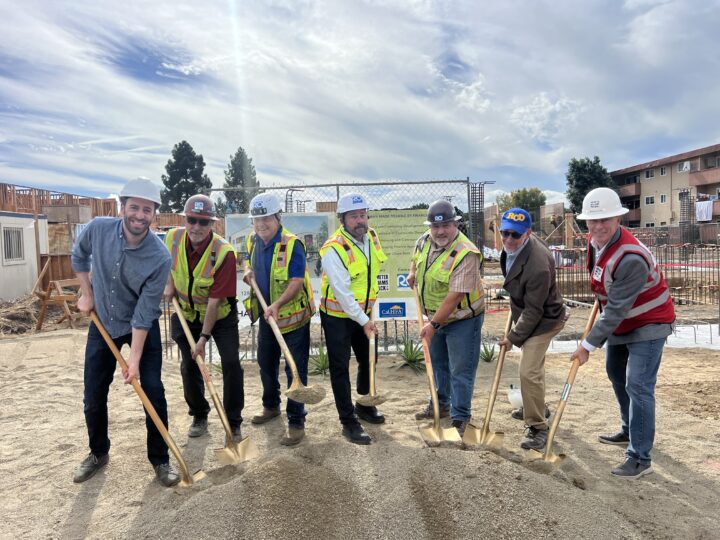 The Bell Street Gardens project in Fremont, California is a two-building affordable housing redevelopment. The first building is the renovation of the existing two-story motel that will include the addition of a third-story for a total of 79 units, and the second is a new family housing building situated along Bell Street which includes 49 units.
The 100% affordable housing project is targeting LEED Gold certification with a focus on water and energy efficiency, durability, low maintenance, and indoor air quality in the face of recurring natural disasters. Bell Street Gardens is focused on establishing a strong sense of community between residents while simultaneously enriching the immediate area.
More on the motel conversion and new affordable housing project: VMWP PROJECT PAGE.
Team: RCD, James E. Roberts-Obayashi Corp. and Van Meter Williams Pollack
VMWP team: Michael Kloefkorn, Gretchen Till
Posted in: News