Posted on: May 28, 2021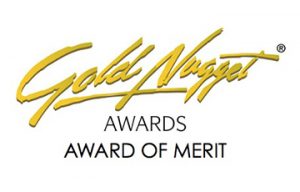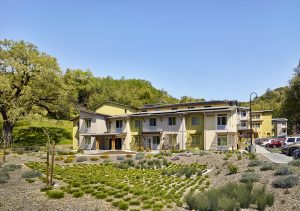 Judges for the 2021 Gold Nugget Awards have named Van Meter Williams Pollack as an Award of Merit winner in its annual competition, which honors architectural design and planning excellence and draws entries from throughout the United States and internationally. VMWP earned its Merit honors for Victory Village, which was honored for Best Affordable Senior Housing Community.
Chosen from the elite pool of Merit Award winners, Grand Awards will be announced on June 16th – The 2021 Gold Nugget Awards will be presented in a with a Virtual event.
Located in Fairfax, Victory Village, a lively affordable housing community nestled in the trees just off Sir Francis Drake Boulevard encourages a connection with the surrounding outdoor environment while providing easy access to the surrounding communities via nearby transit.
"Gold Nugget Award winners reflect our industry's best, brightest and most innovative architects, planners and builder/developers," said Judging Chairman and Gold Nugget ceremonies administrator Lisa Parrish.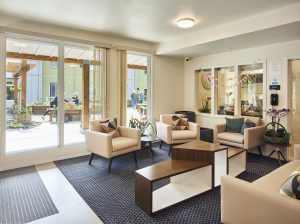 Now in its 58th year, GNA is the largest and most prestigious competition of its kind in the nation. It honors design and planning achievements in community and home design, green-built housing, site planning, commercial, retail, mixed-use development and specialty housing categories. Winners this year were chosen from over 600 entries from around the world.
Gold Nugget Awards — Recognizing those who improve our communities through exceptional concepts in design, planning and development.
Builder: Nibbi Brothers General Contractors
Developer: Resources for Community Development
Architect/Designer: Van Meter Williams Pollack
Landscape Design: Abey Arnold Associates
Civil Engineer: Carlile Macy
Interior Designer: Van Meter Williams Pollack, Spaceworks
Photographer: Ken Gutmaker