Posted on: June 13, 2023
A new housing project has been approved for construction at 1244 Cherry Street in San Carlos. The project proposal includes the development of a five-story apartment complex offering affordable homes for rent. The onsite office structure and the remaining housing units will be demolished.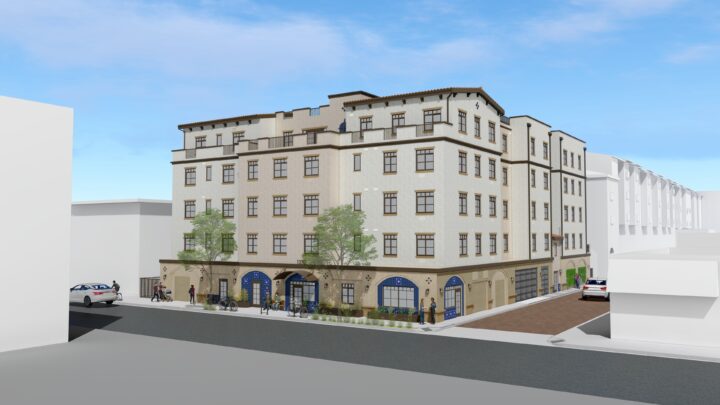 Nonprofits HIP Housing and Eden Housing have teamed to form Cherry Street Commons as the project developers. Van Meter Williams Pollack is responsible for the designs.
The project site is a parcel comprising of three parcels and spanning an area of 17,000 square feet. San Carlos Planning Commission approved the project proposal last week. The project will bring 33 residential units in a five-story building. The apartments will apartments will be designed as a mix of 15 one-bedroom, nine two-bedroom and nine three-bedroom homes. The building will feature a community room with a kitchen and flex space, shared deck, meeting room and an outdoor courtyard with a barbecue area and play area for children aged 2 to 12.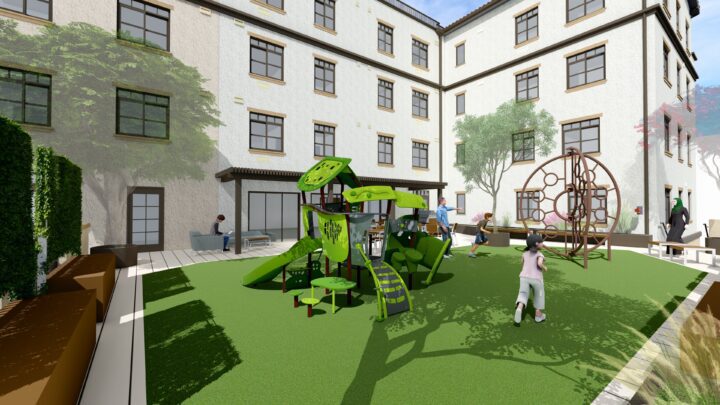 Units will be listed at moderate-, low- and extremely-low income affordability levels. Rents will range from about $1,000 to $2,900 a month. Twelve residents currently live in the existing apartment building and no residents would be displaced by the new development. In addition to offering current tenants relocation assistance, those who meet income criteria will be given priority when the new homes are complete and welcomed back.
The city used eminent domain and paid $3.075 million to acquire the parcel. Renderings reveal a Spanish-style façade. Parking for 21 vehicles is proposed on the site. The estimated construction timeline has not been announced yet.
Source: SF YIMBY
Posted in: News