Posted on: March 7, 2022
Source: GC Magazine
General Contractors Magazine has listed Van Meter Williams Pollack as one of the seven best multifamily architects in Mountain View, California.
An integral part of the history and growth of Silicon Valley, Mountain View is an attractive city for young professionals looking to thrive in California. Named for its stunning views of the Santa Cruz Mountains, it's a vibrant city that's visually stunning and home to a rapidly expanding economy.
Multifamily housing is an essential part of Mountain View's skyline. For any multifamily project in Mountain View, it is vital that it captures the spirit of the city, takes advantage of its sweeping vistas, and contains the amenities needed to make life in the area comfortable. If you're looking for an architect who is equipped to provide these elements, consider the list below, which includes the best multifamily architects in Mountain View, California. This list was gathered based on the architects' experience, the quality and complexity of their projects, and their recognition in the field.
Van Meter Williams Pollack,
333 Bryant St, Suite 300, San Francisco, CA 94107
With thirty-two years of experience, Van Meter Williams Pollack (VMWP) is a widely recognized architecture and urban design firm with established offices in San Francisco, Denver, and Minneapolis. Through the decades, it has continuously forwarded comprehensive and innovative design practices when it comes to affordable housing, mixed-use, market-rate housing, and master planning projects. In its mission to create beautiful and inspiring communities, it also strives to integrate sustainable solutions in its designs to encourage climate resilience.
For its diligent work, it's been recognized with the 2021 Award of Merit from the Urban Design Award of APA California, the Grand Award for Best Affordable Senior Housing Community from the Gold Nugget GRAND Awards, and the PCBC Grand Award for Best On-the-Boards Site Plan.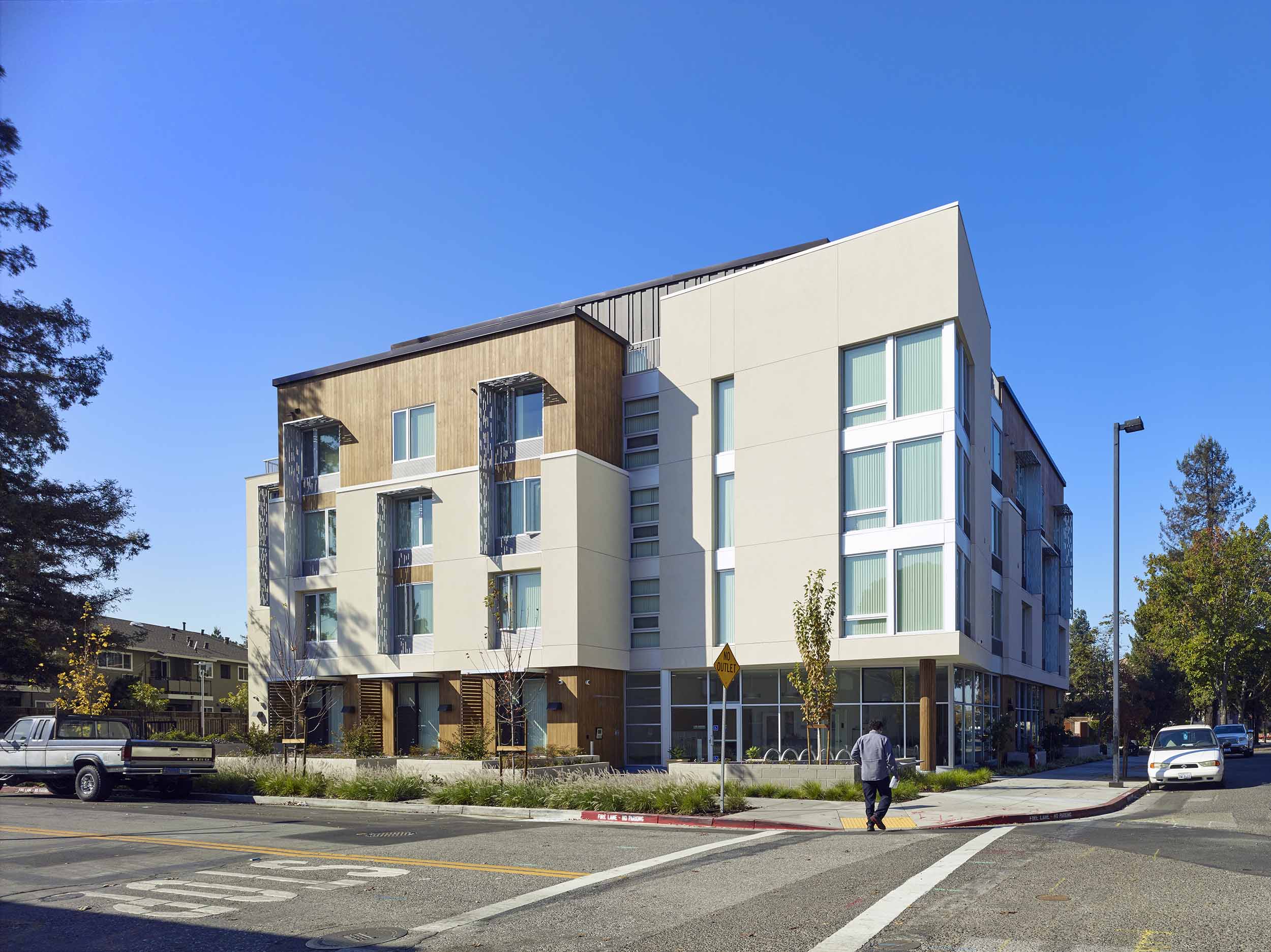 Above is one of the firm's remarkable projects, recognized as the winner in the Community Impact category in the Silicon Valley Structures Awards in 2020. Eagle Park was designed to be an affordable rental apartment building with services tailored for veterans. Found on El Camino Real, this sixty-seven-unit affordable housing community consists of a mix of studios and one-bedroom units, designed specifically with homeless, veteran, and/or disabled tenants in mind. It's a vibrant and inclusive housing community that offers residents a diverse array of amenities like three common roof decks and gardens, a community room, lounge, subgrade parking, bicycle storage, and resident storage lockers for each unit — all within a well-built building in a transit-friendly, walkable neighborhood.
To read full list of architects: GC Magazine
Posted in: News