Posted on: August 18, 2020
Retail, residential, commercial and community projects to be honored for 2020 Structures Awards
Source: Silicon Valley Business Journal
Posted by Lynn Peithman Stock | August 18, 2020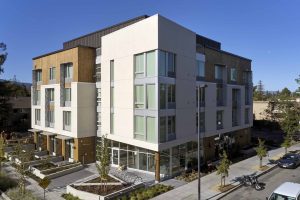 This year's Structures Award honorees include a billion-dollar retail expansion, a new transit center and a new facility for adoptable animals.
We will recognize the best projects, deals and leases in Silicon Valley. There are no finalists in categories; each one we have chosen is a winner. Some categories more than one winner. Each of the honorees had to be under construction, started or finished between June 1, 2019, to June 1, 2020.
On Sept. 18, the Silicon Valley Business Journal will feature 22 real estate awards in print and online. We will hold a virtual event on Sept. 16.
Several awards will be announced at the Sept. 16 event:
Deal of the Year
Developer of the Year
Dealmaker of the Year
Milestone Project of the Year
Pioneer of the Year
Here are the rest of the Silicon Valley Structures honorees for 2020:
Community Impact: Eagle Park Apartments
Community Impact: El Gabilan Library
Education Project: Slater Elementary School New Construction
Hospitality Project: AC Hotel by Marriott San Jose Santa Clara
Market-Rate Residential Project: Savoy
Affordable Residential Project: Stevenson Terrace
Affordable Residential Project: Villas on the Park
Architecture: Gensler
Build to Suit: Madrone Business Park
Healthcare Project: Scrivner Center for Mental Health and Addiction Services
Mixed-Use Project: Vespaio
Speculative Project: Pathline Park
Retail Project: Westfield Valley Fair $1.1 billion expansion
Reuse/Rehab Project: 2 West Santa Clara
Public Service Project: BART Milpitas Transit Center
Public/Civic Project: County of Santa Clara Animal Services Center