Posted on: March 30, 2022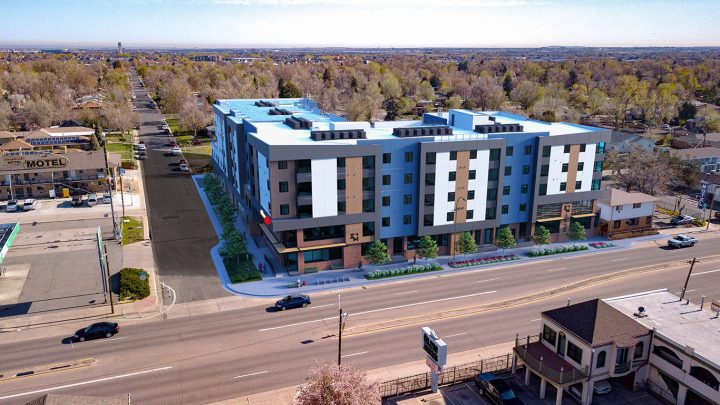 Mercy Housing Colorado invites you to celebrate breaking ground at The Rose on Colfax. In partnership with the City of Denver and Mile High Early Learning, The Rose on Colfax will have 82 new affordable homes for families and an affordable, quality Early Childhood Education Center for the community. Light refreshments will be served. See you there!
WHEN: Thursday, April 7th, 2022, 11:00 AM — 12:30 PM
WHERE: 1500 & 1510 N. Valentia St., Denver, CO 80220
WHO:  Thank you to our Guest Speakers:
Christine Benero, President and CEO, Mile High United Way
Britta Fisher, Chief Housing Officer, Department of Housing Stability
Mayor Michael B. Hancock, City and County of Denver
Dr. Pamela Harris, President and CEO, Mile High Early Learning
Councilman Christopher Herndon, City and County of Denver
Dee Walsh, Executive Vice President and COO, Mercy Housing
WHAT: We are celebrating and thanking our partners and community that made this project possible.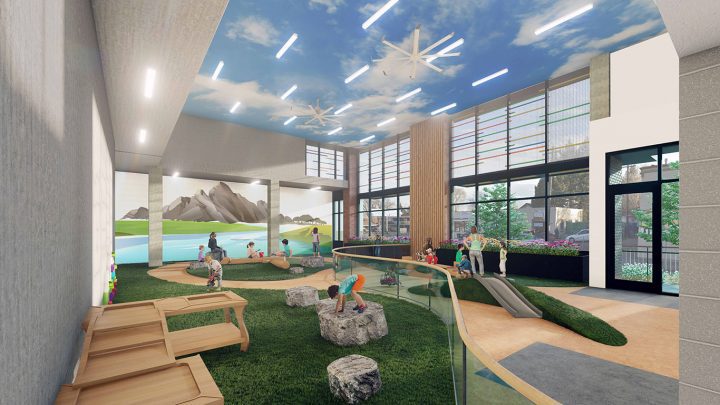 The Rose on Colfax at 8315 East Colfax is a .82 acre, 81 unit affordable family-oriented dwelling redevelopment of an obsolete adult club site. The site is located along a major transportation corridor within the East Colfax Neighborhood, a mixed-use urban district.  A five-story building fronts the primary public access streets, and steps back at the 5th and 3rd levels at the side and rear property lines respecting the adjacent lower scale context. 68 parking spaces are located at the ground floor level. A large landscaped and secure courtyard is enclosed by the L shaped building. This courtyard contains a playground for resident children and a community outdoor kitchen.
Approximately 5,500 square feet of ground-floor space will house an early childhood education center (ECE).  Over 2,000 square feet of covered outdoor play space will be provided that allows for year-round exercise and activity for the children, toddlers, and infants.  Services will be provided by Mercy Housing for all residents and wrap-around services will be provided to the children attending the ECE and their families.
Posted in: News