Posted on: March 5, 2019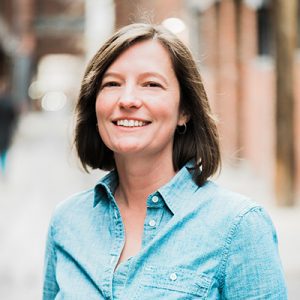 Congratulations to Lauren Daley on becoming an Associate at Van Meter Williams Pollack!

I'm grateful for the opportunity to be an Associate at VMWP. What initially brought me to VMWP was a passion for affordable housing. What has kept me here is the mission-driven firm culture and unique working environment where I feel valued, challenged, inspired, and free to be myself. 
– Lauren Daley​
Lauren is a licensed Architect in California and Colorado and joined VMWP in 2012. Lauren completed her undergraduate education at the University of Florida and her Master's degree at UC Berkeley. Lauren's undergraduate studies took her abroad to the city of Vicenza, Italy where she first lived in a bustling urban and historically significant environment. She attributes that life-changing experience to her current focus on transit-oriented development, healthy environments, and sustainable design while still respecting historical context. While in graduate school, Lauren focused heavily on the environmental and social aspects of the design profession which led to her passion for affordable housing.
Lauren is a Project Architect/Manager overseeing multi-family housing projects from schematic design through construction administration. Lauren is currently working as the Project Architect and leading construction administration on the Kuhlman Building, an adaptive reuse project that includes 49 units of affordable housing, commercial space, and a newly constructed pavilion with a public plaza.  She is also managing two other multi-family mixed-use projects currently in the schematic design phase.  She has successfully completed several projects while at VWMP including The Arbor at Hesperian, a 77-unit affordable senior housing project, and 2175 Market Street, an 88-unit mixed-use market rate development that earned LEED Platinum. Lauren is responsible for a full range of tasks at VMWP including construction document preparation, construction administration, project team coordination and management, code analysis, and mentorship.
Outside of the office, Lauren serves her community as an Affordable Housing Commissioner for the City of Loveland, CO. As Commissioner, she reviews and suggests updates to Loveland's Affordable Housing Code, allocates CDBG funds, and approves Affordable Housing Designation for projects that qualify.
Lauren enjoys playing her guitar, making lamps, gardening, cooking, and spending time with her family and friends.
Posted in: News