Posted on: October 9, 2023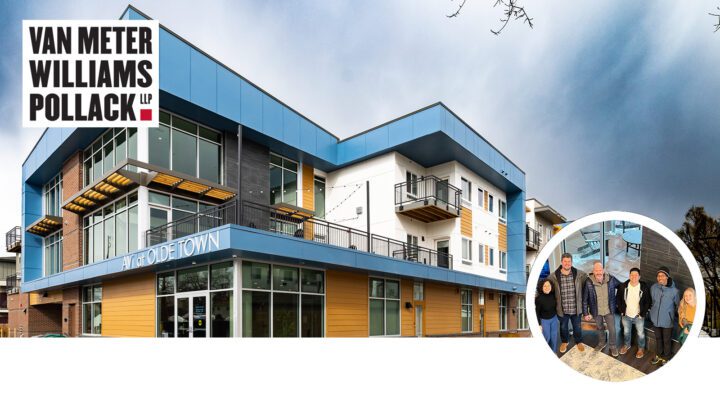 Van Meter Williams Pollack (VMWP) is proud to be an annual supporting sponsor of the 2023 Housing Colorado Conference.
VMWP supports Housing Colorado and shares their mission:
"Housing Colorado is to be a unified voice promoting the preservation and production of quality affordable housing for low and moderate income Coloradans through statewide education and advocacy in order to build a strong economy and healthy communities.

Housing Colorado is committed to advancing policies that reverse the legacy of racism and discrimination in the housing industry. We seek to dismantle systems and barriers that prevent people of color and marginalized individuals access to thriving, inclusive communities."
We invite you to come swing by our booth in the exhibit hall any time during the Housing Colorado conference, where we can share all the exciting architecture and urban design projects we are working on and discuss how we can help you bring your ideas to life. Hope to see you there! Look for us in the Exhibit Hall.
VMWP's Architecture and Urban Design firm, specializes in affordable housing, mixed-use and market-rate housing, master planning, land use and zoning standards that help communities accommodate change. In our 34 years, VMWP has seen over 4,000 units built, 3,000 of which are affordable housing and has planned over 12,000 acres.
VMWP Colorado affordable housing projects include:
We look forward to seeing you there!
Posted in: News