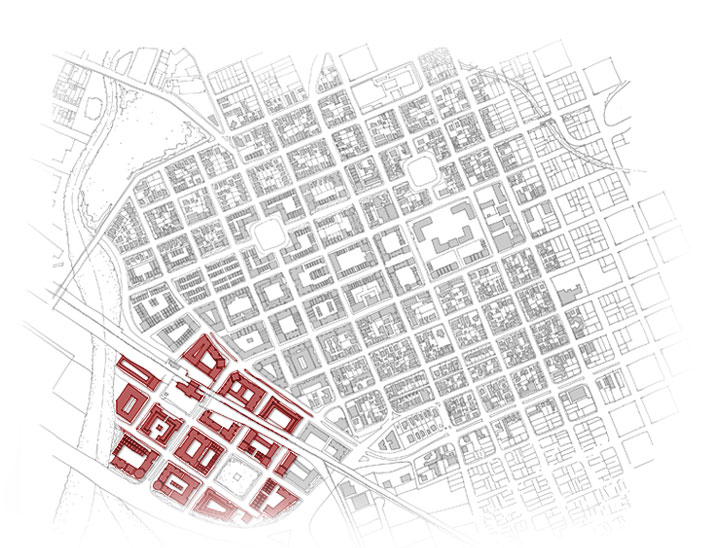 Connecting People and Places
We celebrate communities. We believe in them. That's why we're so passionate about making them more livable. Whether you're a developer needing to think through the options, a city wrestling with infill and redevelopment demands, or a small town looking to preserve open space, we can present realistic solutions that integrate your community's vision into a thriving new evolution.
"Still I adhere to my city." –Walt Whitman
Transit Oriented: Keeping Community on Track
Designing places where people have easy access to all kinds of transit options (like bike/walk routes, ridesharing and public transportation) simply makes sense. Our transit projects combine mixed-use and infill development with pedestrian-friendly streets close to public transit. These comprehensive plans create lively villages that support and encourage people to buy local, drive less and use public transit more. Which translates to less congestion, less pollution, more exercise, local interactions and shared transport. Now, that's a healthy, winning community.
"If a city has rapid mass transportation, it will hold together and renew itself." —Sidney Waldron Neighborhoods: Developing a Sense of Place
Imagine a place where people could walk to where they wanted to go, find what they needed there or easily jump on a streetcar or bus to get it nearby, greeting friends and neighbors along the way. Mister Rogers had it right. We think neighborhoods like this make so much sense we recommend them to our clients so together we can develop them.
"It's a beautiful day in this neighborhood." —Fred M. Rogers
Streets/Squares: Intersections for living
Great streets happen when pedestrians, cars and bicycles all get along. Our streetscape projects focus on making streets more comfortable to walk and gather, and better connected to a variety of retail and other districts and neighborhoods. We do this by arranging inviting places to sit, linger and enjoy private or social time.
What attracts people to urban spaces are other people. That's why we design squares and parks to enhance the flow of human exchange. By providing easy access, clear boundaries, focal points, views and ample places to sit and interact, these spaces accommodate everyone.
"We shape our public spaces; our public spaces shape us." –Winston Churchill
Codes/Guidelines: Letting Cities be Cities
Whether you're looking to update zoning, add more design standards, streamline your municipal codes, or study opportunities to preserve open space, our focus on prescriptive guidelines ensures that new development makes a positive impact in the community. We build on the best qualities of a place to strengthen and enhance the existing character of a neighborhood, a street corridor, or an entire city. The process of setting such standards is a crucial way for a community to transform its vision into a reality, while creating an invaluable tool to both shape and accommodate a city's future.
"Traffic signals in New York are just rough guidelines." –David Letterman